A4SSE-LPSS
SKU: 300145-LPSS
A4 Stainless Steel Elite Gas Grill with Stainless Steel Grates
INCLUDES:
| | |
| --- | --- |
| Propane Grill (LP Gas) |   |
| Stainless Steel Grates |   |
This grill is Propane Gas but is available for Natural Gas. If you wish to order a Natural Gas grill, please call us at 800-326-9575.
Need Replacement Parts?
LARGEST SIZE
While still the workhorse, our 84" stainless steel Elite grill with 7 square feet of cooking surface is a testament to Big John's commitment to providing the professional cooking industry with equipment that is not only beautiful but built to last.
CORROSION RESISTANT & DURABLE
Built entirely with high quality 304 stainless steel to withstand years of harsh conditions like salt air making this grill the best option for beachfront resort properties and seaside living. Learn More
COMMANDING PRESENCE
This statement piece on your patio will dazzle your guests with its overall presence while impressing your chefs with endless culinary possibilities and performance.
PROFESSIONAL PERFORMANCE
Achieve world-class steakhouse sear marks & authentic barbecue flavor with our commercial lava rock gas grill with stainless steel 3/8" rod cooking grates and stainless steel burner tubes with air mixers for increased temperature control. Learn More
EASY TO OPERATE
Simply turn on the gas and light the grill with a match or lighter. Fast heat up allows you to set up and start cooking in minutes.
PROUDLY MADE IN THE U.S.A.
When you purchase equipment from Big John, you are getting a product made from the highest quality materials and manufactured, assembled, and packaged by Americans.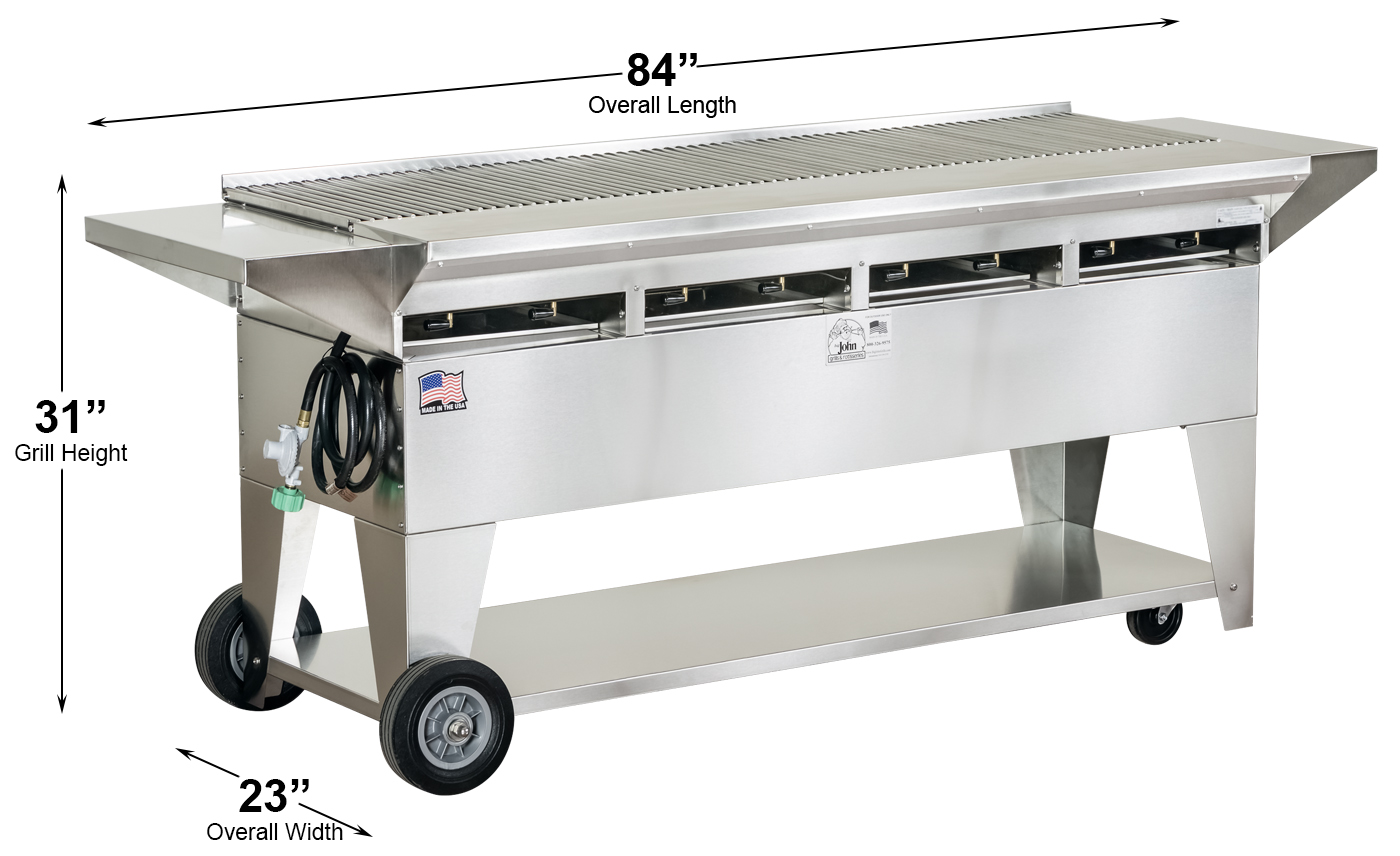 Assembled Dimensions
• Cooking Surface: 65"L x 16 1/8"W (1,056 sq. inches)
• **PLEASE NOTE: All measurements are rough. Big John Grills recommends having equipment in hand for exact dimensions.**
Superior Components (Learn More)
• 6' low-pressure hose
• Powerful 200,000 BTU low-pressure regulator and 200,000 BTU Lime Green QCC (Quick Connect Coupler)
• 8 stainless steel burner tubes with air mixers rated at 20,000 BTU's each and total grill BTU output of 160,000
• 8 adjustable, individually controlled, brass control valves with black knob
• Genuine Colorado lava rock, Ships with 4 bags (1 bag per section)
• 4 Stainless Steel Grates measuring 16 1/8"L x 16 1/8"W and weighing 11 lbs. each
• Double Walled Fire Box, Body, and Work Shelves manufactured from 304 Type Stainless Steel
• Stainless steel fit-all hood fits securely into firebox and body – held in place by grill grates.
Mobility
• 1 - 4" Commercial Grade Swivel Casters, Solid Rubber with a threaded stem, rated at 125 lbs. capacity each
• 2 - 8" Heavy Duty, Bolt-on Steering Wheels rated at 350 lbs. capacity each
• 825 lbs. total wheel weight carrying capacity
• Total grill weight as pictured is 298 lbs.
Shipping Information
• Shipment Dimensions Including Hood: 88"L x 28"W x 41"H = 58.46 cubic feet, shipping weight is 330 lbs.
• Ships via Common Carrier Freight (UPS Freight, XPO Logistics) tailgate delivery.
Propane Tanks
• 20 lb. Tank Burn Time: Not Recommended – Cannot Support Large Capacity Grill
• 30 lb. Tank Burn Time: 5-9 hours
• 40 lb. Tank Burn Time: 7-12 hours
• 100 lb. Tank Burn Time: 12-18 hours
All Big John Equipment Is Manufactured For Outdoor Use Only
Accessories

for the A4SSE-LPSS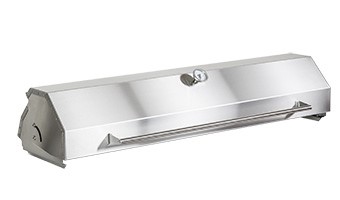 A4 Stainless Steel Fits-All Hood
Item# 301093A
Our Stainless Steel fits-all hood with built in thermometer traps the heat, moisture, and natural smoke flavor desired for cooking a variety of foods. It also protects your grill from the elements when not in use. Attaches using sheet metal screws. Must remove grill grates and burner insert pans to attach.
accessory for a4cc-sse & a4ts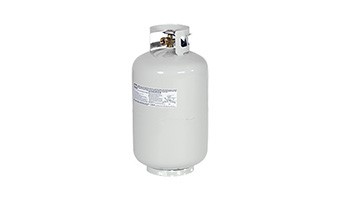 30 lb. Propane Cylinder
Item# 301016
For safety and convenience we only sell Worthington Cylinders that feature Overfill Protection Device valves. These tanks have both inner and outer threads to accept all standard POL & QCC fittings.
Accessory For All propane Units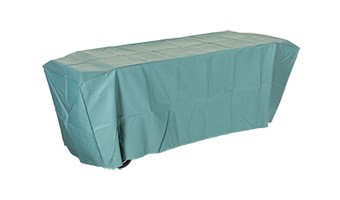 A4SSE Green Vinyl Cover
Item# 301163
Keep your grill clean and protect it from the weather. Our vinyl covers are made from commercial grade vinyl that is waterproof, tear-resistant, and rot-proof.
FITS UNIT WITHOUT STAINLESS STEEL HOODS
Accessory for A4SSE without Hood