E-Z Way
SKU: 304000
$6,450.00
E-Z Way Tow Behind Gas Smoker/Roaster with Drip Pan, Cooking Grate, Rib Rack, and Tank
INCLUDES:
| | |
| --- | --- |
| Propane Roaster (LP Gas) | $6450 |
| Cooking Grate | $Included |
| Rib Rack | $Included |
| Stainless Steel Drip Pan | $Included |
| 40# Propane Cylinder | $Included |
Need Replacement Parts?
LOW & SLOW
Our roaster/smoker combination utilizes an 80,000 BTU burner and manual control valve to allow you to set and maintain the low temperatures needed for roasting a whole pig, ribs, and other cuts of meat until they reach perfection.
BEST MOBILITY
Designed for the road, this unit has everything a chef needs all in one place. Even easier to transport with no set-up or tear down required, simply hook up the 2" ball hitch and go.
QUALITY & DURABILITY
Our uniquely designed stainless steel roaster pan, 12 gauge steel powder-coated body, and nickel-plated cooking grate eliminates flare-ups and ensures a delicious finished product that will impress your guests every time. Learn More
PROFESSIONAL PERFORMANCE
Our patented hood design traps in heat, moisture, and flavor to create natural convection, which eliminates the need to turn the meat reduces cooking time. Learn More
EASY TO OPERATE
Simply place your choice of meat inside, fill the smoking trough with wood pellets, light the burner with the push button on the control valve, and walk away. When you return hours later, the meat will be delicious, tender, and juicy.
PROUDLY MADE IN THE U.S.A.
When you purchase equipment from Big John, you are getting a product made from the highest quality materials that is manufactured, assembled, and packaged in the U.S.A.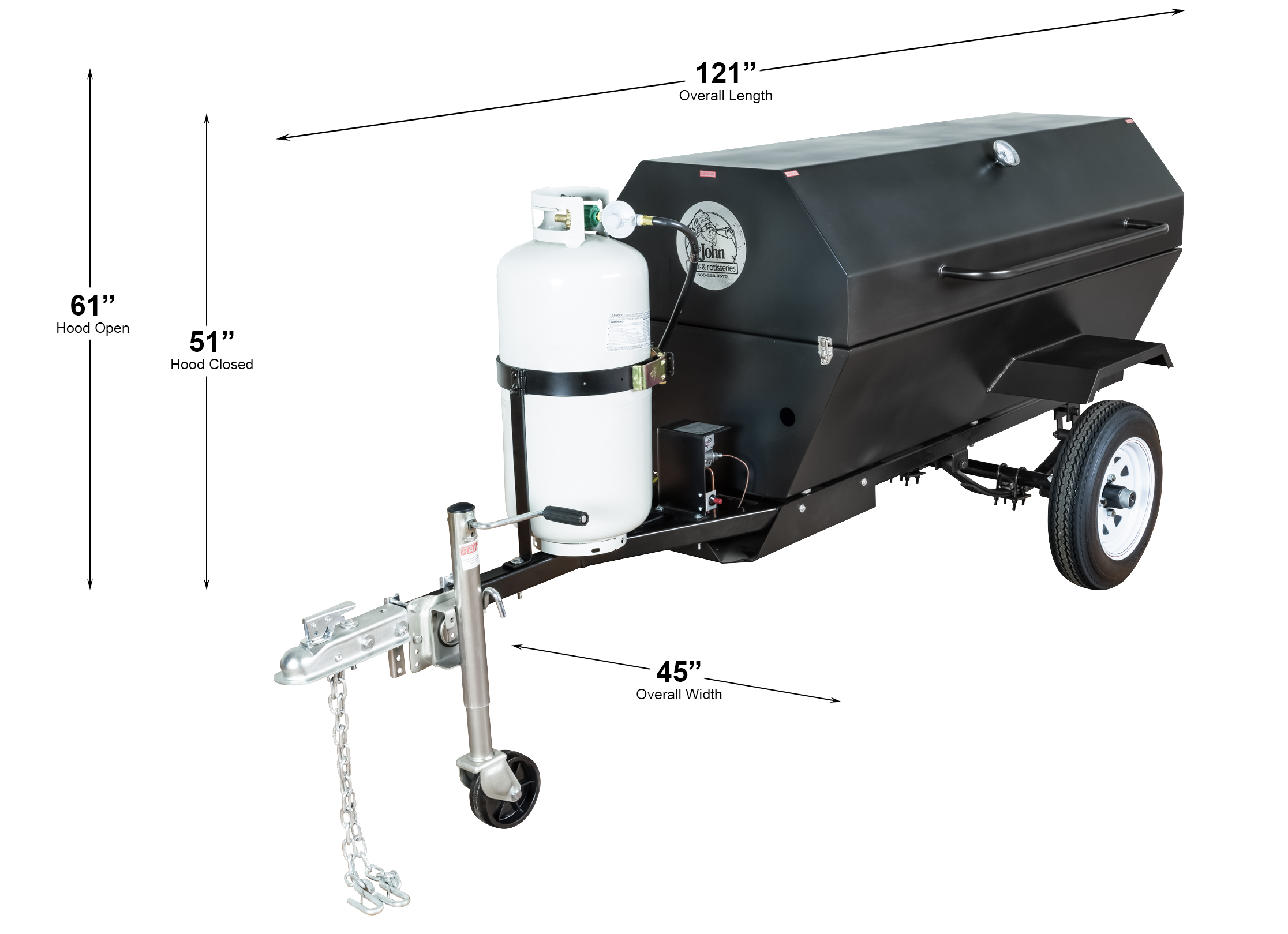 Assembled Dimensions
• Cooking Surface: 5'L x 2'W (10 sq. ft.)
• **PLEASE NOTE: All measurements are rough. Big John Grills recommends having equipment in hand for exact dimensions.**
Superior Components (Learn More)
• 36" low-pressure hose
• Powerful 200,000 BTU low-pressure regulator and 200,000 BTU Lime Green QCC (Quick Connect Coupler)
• 1 burner tube rated at 80,000 BTU's ranges from 225°F to 350°F
• 1 adjustable Gas Valve
• 1 40 lb. Worthington Cylinder
• 1 Nickel-Plated Steel Cooking Grate measuring 24" W x 60" L
• 1 44 slot Nickel Plated Steel Rib Rack measuring 24" W x 60" L
• 1 removable Stainless Steel Cooking Pan measuring 24" W x 60" L
• 1 angle iron steel, powder-coated smoker trough
• 1000 lb. capacity powder-coated steel chassis
Mobility
• 2 - 12" Wheels and tires
• 2" Ball Hitch with separate adjustable drop leg with caster
• 1000 lbs. Total wheel weight carrying capacity
• Total grill weight as pictured is 660 lbs.
Shipping Information
• Shipment Dimensions: 116"L x 46"W x 51"H = 157.49 cubic feet, shipping weight is 830 lbs.
• Ships via UPS Freight only. Must have a Loading dock or forklift to receive. All others will be scheduled for pick-up at UPS Freight Terminal.
Propane Tanks
• 20 lb. Tank Burn Time: Not Recommended – Cannot Support Large Capacity Unit
• 30 lb. Tank Burn Time: 5-9 hours
• 40 lb. Tank Burn Time: 7-12 hours
• 100 lb. Tank Burn Time: 12-27 hours
All Big John Equipment Is Manufactured For Outdoor Use Only
Accessories

for the E-Z Way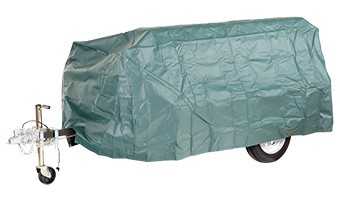 TB-I & E-Z Way Green Vinyl Cover
Item# 301181
Keep your grill clean and protect it from the weather. These covers are made from commercial grade vinyl that is waterproof, tear resistant, and will not rot out.
Accessory for TB-I & E-Z Way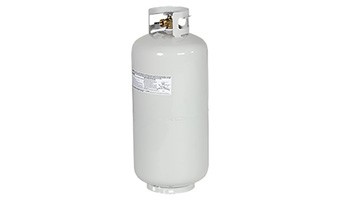 40 lb. Propane Cylinder
Item# 301017
For safety and convenience we only sell Worthington Cylinders that feature Overfill Protection Device valves. These tanks have both inner and outer threads to accept all standard POL & QCC fittings.
Accessory For all propane Units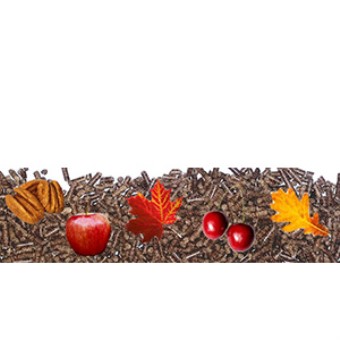 Smoking Wood Pellet Collection
Try our 100% Wood Pellets. No additives, oils, fillers, binders, artificial ingredients, or blends.
Flavors Available: Mesquite, Cherry, Hickory, Oak, Maple, Alder, Pecan, & Apple