210-40LPLR SSCH Hood Package & A1TS/60
SKU: 300273-LPLR-SSPKGA1TS
$3,545.00
$3,670.00
- You save $125.00
$3,545.00
210-40 Lava Rock Gas Grill with Stainless Steel Grates, Weather Cover, Hood, and A1TS/60 Side Burner
INCLUDES:
Lava Rock Propane Grill (LP)
$1975
Save $60!
Stainless Steel Weather Cover
$Included
Stainless Steel Grates
$Included
SSCH Stainless Steel Hood
$650
Save $20!
A1TS/60 Side Burner
$920
Save $45!
Need Replacement Parts?
BUILT TO LAST
With an extensive residential warranty – the firebox, chassis, drop pan, and hood are covered against defects in material or workmanship, including burnout, for 10 years.
SUPERIOR PERFORMANCE
Four independently controlled 12,000 BTU burners, unique firebox design to prevent flare-ups and convenient electronic ignition are coupled with lava rock to produce commercial results in a grill built for residential use.
BACKYARD GEM
The perfect size for entertaining in a relaxed, casual environment. This grill is the best value in premium residential grills.
QUALITY CONSTRUCTION
Nearly every component, from the burner assemblies to the nuts and bolts are manufactured from high quality 304 stainless steel providing a corrosion-resistant, easy cleaning, and sanitary body.
PROUDLY MADE IN THE U.S.A.
When you purchase equipment from Big John, you are getting a product made from the highest quality materials that is manufactured, assembled, and packaged in the U.S.A.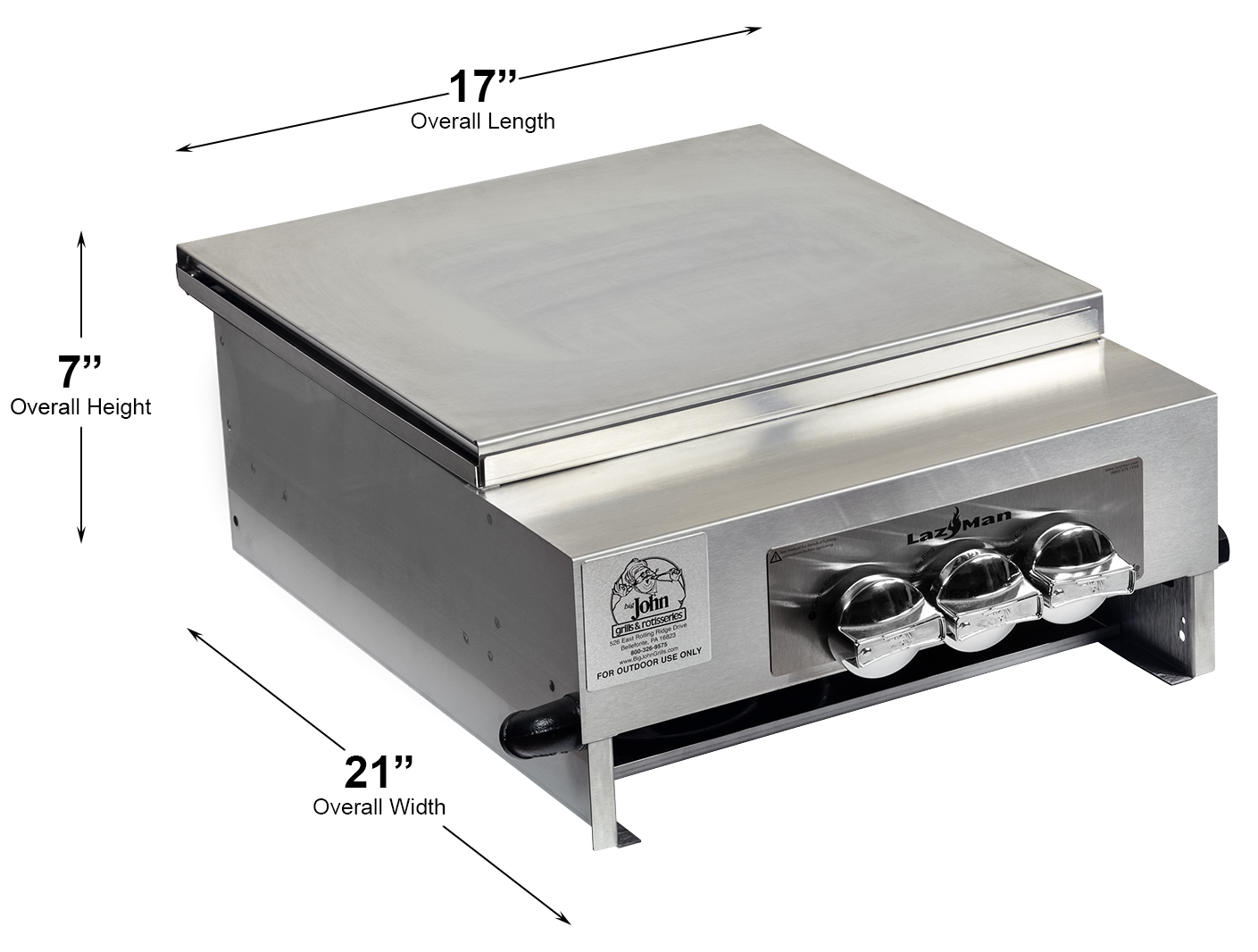 Assembled Dimensions
• Surface: 36" L x 15" W (540 sq. inches)
• **PLEASE NOTE: All measurements are rough. Big John Grills recommends having equipment in hand for exact dimensions.**
Superior Components
• 4 stainless steel burner tubes rated at 12,000 BTU's each and total grill BTU output of 48,000
• 4 adjustable, individual control valves with chrome knobs.
• Genuine Colorado Lava Rock, Ships with 4 bags
• 3 Stainless Steel Hot Rod Cooking Grates
• 3 Stainless Steel Hot Rod Coal Grates
• Fire Box, Drip Pan & Weather Cover manufactured from 304 Type Stainless Steel
• Stainless Steel Cooking Hood
• A1TS/60: 60,000 BTU Single Burner Built-In Range
Mobility
• Total weight package is 199 lbs.
Shipping Information
• Shipment Dimensions: 48"L x 44"W x 55"H= 67.22 cubic feet, shipping weight is 257 lbs.
• Ships via Common Carrier Freight (UPS Freight, XPO Logistics) tailgate delivery.
All Big John Equipment Is Manufactured For Outdoor Use Only
Accessories

for the 210-40LPLR SSCH Hood Package & A1TS/60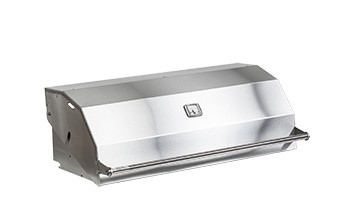 Stainless Steel Cooking Hood
Item# 30115C
Stainless Steel Cooking Hood traps in heat, moisture, and smoke for great grilling taste. Recommended hood for all 210-40 built in grills with no clearance issues. Requires 7"-8" of back clearance for the hood to open properly.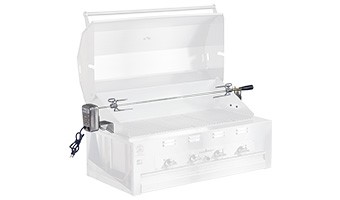 Rotisserie for SSCH Hood
Item# 30115F
Rotisserie for 210-40 Stainless Steel Cooking Hood. Includes motor, spit, and two 3-prong skewers. Max capacity is 10 lbs.
accessory for 210-40 ssch hood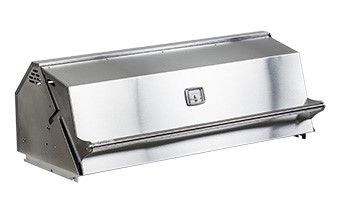 Stainless Steel Roll-Top Hood
Item# 301136
Stainless Steel Roll-Top Hood for the 210-40 does not require extra space as it is contained inside itself. This hood is designed for use with limited clearance above or behind grill.
If installation height and depth are not restricted, we recommend the Stainless Steel Cooking Hood listed above.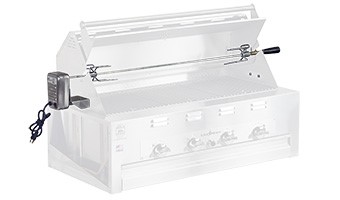 Rotisserie for SSCC Hood
Item# 301148
Rotisserie for Stainless Steel 210-40 Roll-Top Hood. Includes motor, spit, and two 3-prong skewers. Max capacity is 10 lbs.
Accessory for 210-40 SSCC Hood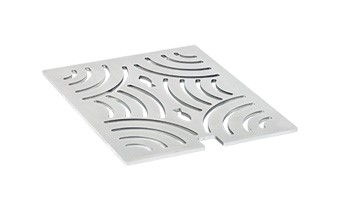 210 Stainless Steel Fish Grate
Item# 30114M
Closely spaced channels gently support delicate meats, fish or grilled veggies. Made from 304 stainless steel.
Accessory for 210-40 & 210-28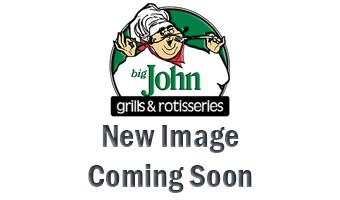 210-40 Insulation Kit
Item# 301146
Insulation panels allow for grills to be installed in outdoor structures safely. Containes 4 Stainless Steel panels that fit together easily.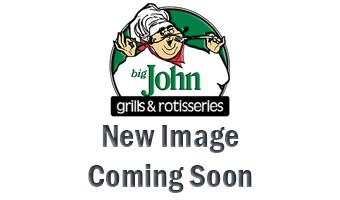 Spacer for Side-by-Side Wood Installation
Item# 30114B
Spacer for installing grills and ranges side by side. Ensuresthe protection of wooden structures between units.
Accessory for 210-40 & 210-28