B31N
SKU: 300290
Product Lead Time is ~10 Days.
B31N Gas Bake Oven and Two Wire Baking Rack
INCLUDES:
| | |
| --- | --- |
| Propane Bake Oven (LP Gas) | $2100 |
| 2- Wire Baking Racks | $Included |
CONSTRUCTION
Easy cleaning, corrosion resistant stainless steel finish, welded with angle iron and aluminized inner framing. Double wall construction with heavy insulation for cooler operation. Installation clearances for non-combustible surfaces are 6" on sides and 6" in the rear, combustible surface clearances are 6" and 6".
OVENS
All ovens measure 22.5" deep by 14" high. Large oven measures 31.5" wide, for the best baking characteristics and results. Medium oven measures 26.5" wide and small oven measures 19.5" wide. Heavy insulation for fuel efficiency, porcelain and aluminized linings for easy cleaning and heat reflection.
BURNERS
Long life, cast iron "H" pattern burner is combined with a special "V" shaped baffle directing heat for excellent air circulation. Large and medium ovens feature 30,000 BTU, small ovens feature 25,000 BTU burners.
CONTROLS
Includes 500° thermostat, 100% safety shut off, automatic standing pilot and brass burner valves. Pressure regulators are set at the factory for the gas specified. Optimal pressures are 4" WC for natural gas and 10" WC for propane. Manifold size is 3/4" NPT. All controls are tested and confirmed in good working order. Calibration and adjustments are the responsibility of the buyer.
ACCESSORIES
Extra racks, gas hoses, carrying handles, knob protectors, matching stands and casters are listed in the price list.
VERSATILITY
Castle bake ovens are stackable in the field or from the factory. Factory ordered stacking ovens come with a 6" high leg base. Leg base is required when stacking in the field.
PROUDLY MADE IN THE U.S.A.
SOURCE: CASTLE STOVE
SOURCE: CASTLE STOVE
All Big John Equipment Is Manufactured For Outdoor Use Only
Accessories

for the B31N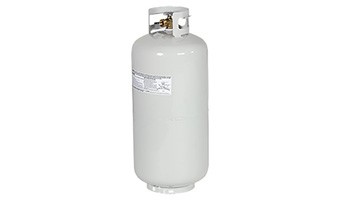 40 lb. Propane Cylinder
Item# 301017
For safety and convenience we only sell Worthington Cylinders that feature Overfill Protection Device valves. These tanks have both inner and outer threads to accept all standard POL & QCC fittings.
Accessory For all propane Units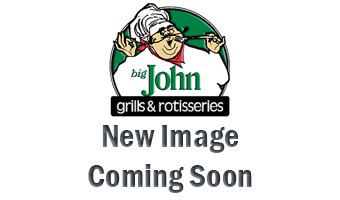 4 Handles & Interior Support Frame
Item# 30028E
Set of 4 handles for carrying unit.
accessory For FK430, F330, B31N, & PO31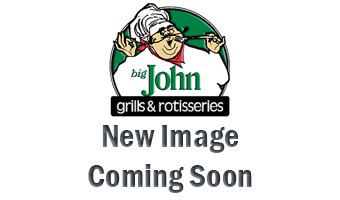 Wire Rack for Bake Oven
Item# 30028F
31.5" Wire Rack for Bake Oven. Sold Individually.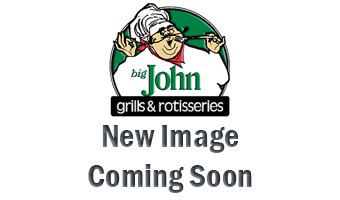 10' Hose & Regulator Kit
Item# 30028B
10' hose and regulator kit for propane use only
accessory for all comstock propane units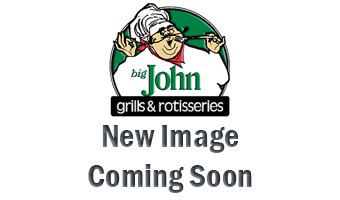 Set of 4 Casters
Item# 30028H
Includes 2 locking and 2 non-locking casters
accessory for F330, fk430, b31n, & po31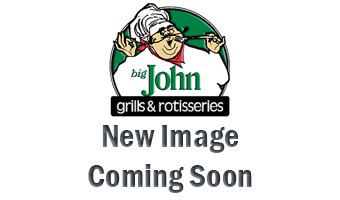 Angle Iron Base
Item# 30028J
Required for attaching caster wheels to oven
accessory for b31n & po31