RW6SDR
SKU: 300799
$0.00
BUILD-TO-ORDER
RW6SDR Tow Behind Gas Rotisserie with Expanded Steel Grate and Hood Mounted Thermometer
Call for Lead Time
Call for Price
INCLUDES:
Propane Grill (LP Gas)
Steel Rotisserie
Expanded Steel Grate
Hood Mounted Thermometer
Grease Pan
Need Replacement Parts?
LARGE COOKING SURFACE
Our 13.1 square foot grill & 6' roasting cage-style rotisserie combination is perfect for corporate picnics, weddings, fairs, carnivals, customer appreciation events, fundraisers, and any other large catered events.
MULTIPLE FUNCTIONS
This unit was built for those needing huge capacity on a budget. The 6' cage-style rotisserie adds another element of functionality, making this unit an even more economical choice.
POWERFUL
Two (2) 150,000 BTU burners and stainless steel radiant diffusers ensure this grill is running at maximum heat output within minutes so your hungry crowd will not turn into a "hangry" mob.
RUGGED CONSTRUCTION
This unit is built to last. The heavy-duty, commercial construction is designed for cooking a lot of product quickly and efficiently. When you arrive at your job site, this grill is easy to set-up with no tear down required.
MADE TO ORDER
Each unit is built to order with a minimum lead time of 4-5 weeks or longer during our busy season. This process allows Big John to build your grill with or without additional accessories of your choice.
PROUDLY MADE IN THE U.S.A.
When you purchase equipment from Big John, you are getting a product made from the highest quality materials that is manufactured, assembled, and packaged in the U.S.A.
Assembled Dimensions
Cooking Surface: 13.1 ft2 (61" W x 31" D)
Overall Dimensions: 144 "L x 53 "W x 63 "H
6' Rotisserie Cage
**PLEASE NOTE: All measurements are rough. Big John Grills recommends having equipment in hand for exact dimensions.**
Superior Components
Low-Pressure Split Hose for running 2 – 40# tanks at the same time
Twin Stage Regulator
2 – 40# Worthington cylinders (purchased separately)
2 Steel burner tubes rated at 150,000 BTU's each and total BTU output of 300,000
Expanded Steel Cooking Grate
6' Steel Cage-Style Rotisserie
120 Volt Electric Motor

Mobility
2 - 9" Wheels and tires
Adjustable Ball Hitch (1 7/8" to 2") with a separately adjustable drop leg with caster
Total grill weight as pictured is 1200 lbs.
Shipping Information
Shipment Dimensions: 144 "L x 53 "W x 63 "H = 278.25 cubic feet, shipping weight is 1400 lbs.
Ships via Freight only. Must have a Loading dock or forklift to receive. All others will be scheduled for pick-up at Freight Terminal.
Propane Tanks
40 lb. Tank Burn Time: 7-12 hours
All Big John Equipment Is Manufactured For Outdoor Use Only
Accessories

for the RW6SDR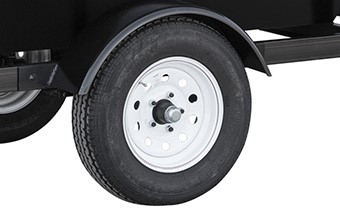 13" Wheel & Tire Upgrade
Item# 300735
Call for Price
Available on New Units Only! Increases wheel, tire, & fendor size. Ideal for those wishing to tow units over long distances (Sold Per Axle)
ACCESSORY FOR ALL BUILT-TO-ORDER UNITS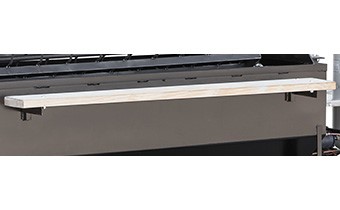 Wooden Cutting Board
Item# 300794
Call For Price
Available on New Units Only! Wood Cutting Board runs length of cooking surface and is supported by 2 brackets that are welded to the body of the unit. Double Door Units have option for 2. Each Sold individually with brackets included.
Accessory for all Built-to-Order units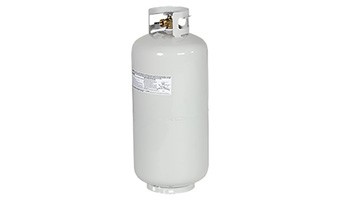 RW 40# Propane Tank
Item# 301017Aacc
For safety and convenience we only sell Worthington Cylinders that feature Overfill Protection Device valves. These tanks have both inner and outer threads to accept all standard POL & QCC fittings.
Accessory for propane built-to-order units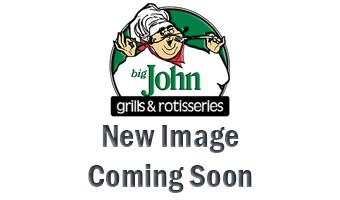 Stainless Steel Rotisserie
Item# 300797A
Available on new units or as a replacement part for units previously built with one.
Accessory for 6SDR & RW6SDR Only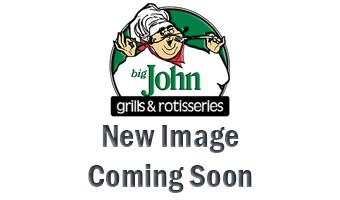 2- Piece Steel Griddle
Item# 300764
2 Piece Steel Griddle - Dimensions 30" x 32" each made from 14 gauge steel. Each piece weighs appoximately 20 lbs.
accessory for all Built-to-Order Units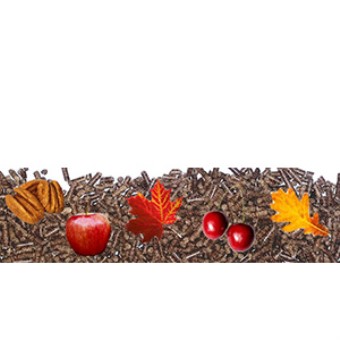 Smoking Wood Pellet Collection
Try our 100% Wood Pellets. No additives, oils, fillers, binders, artificial ingredients, or blends.
Flavors Available: Mesquite, Cherry, Hickory, Oak, Maple, Alder, Pecan, & Apple