review a Big John Product & you'll be entered to Win a Big 60 I Utility Stove or $300 toward your next Equipment purchase*
 Earn 1 Entry for Each Completed Product Review! 
1. Enter your Product's Model Number or SKU# (Included in your Thank You card or on your invoice) in the gray search bar above

2. Select your product from the Search Results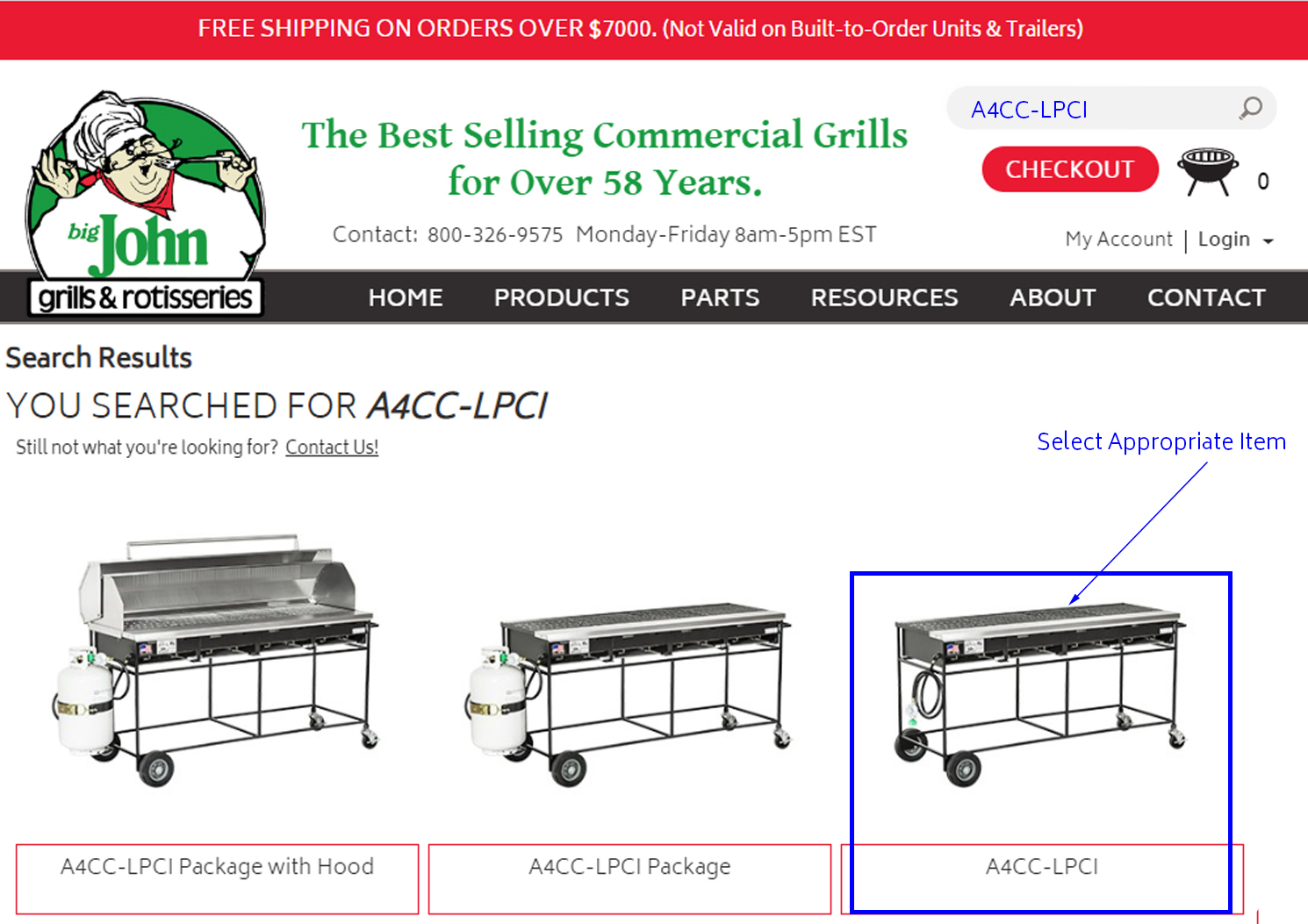 3. Scroll to the middle of the product page to the "Description" box and Select the "Reviews" tab from that row

4. Sign In/Create an Account & Complete the product review form and submit.  Please include Your Name, Company Name (if your company owns the product), City, & State. This way, we can quickly notify the winner!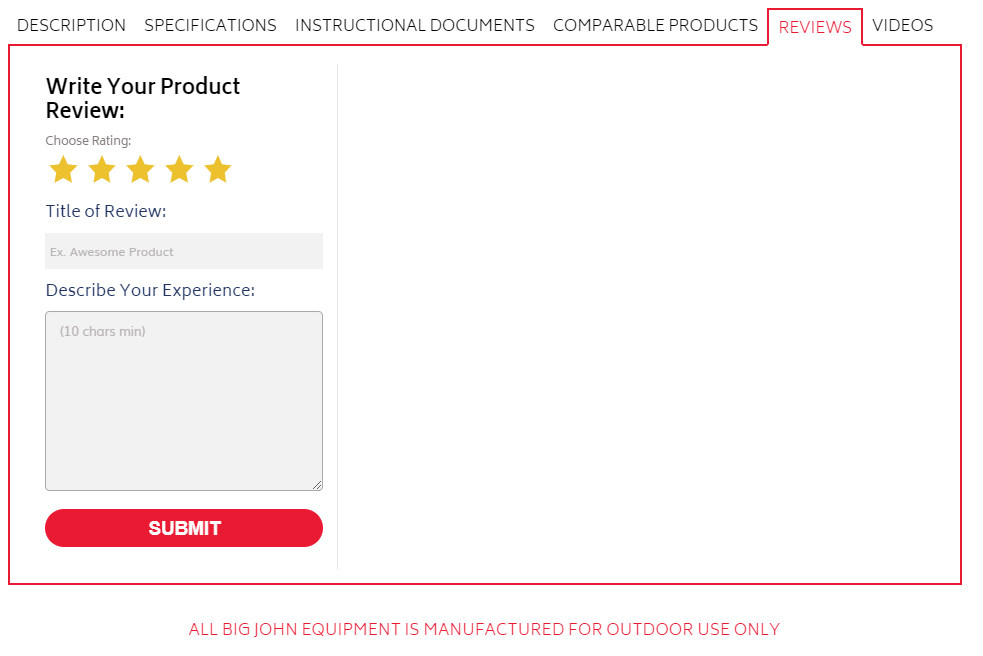 Thank you for choosing Big John Grills!  We sincerely hope our products have exceeded your expectations and are worthy of 5 stars!  Our winner will be randomly selected on April 15, 2020.  Only product reviews completed between January 1, 2020, and March 31, 2020, will be entered into the drawing.  
 *$300 Credit can only be used to purchase new equipment with a beginning product value greater than $300.  Credit cannot be applied to purchases of Pot Cookers, Pot Sets, Individual Propane Tanks, Parts, Select Accessories, Wood Smoking Pellets, or Built-to-Order Units. Credit must be used by 12/31/2020 in one transaction.